My Favorite Books
I absolutely love reading. At the time of writing this, I've read 25 books so far this year. Since reading is such a big part of my self-education, I thought it would be good to have a page listing some of my favorite books.
Oh also, please be my friend on GoodReads!
This post contains affiliate links. If you buy something through those links I may earn a small commission at no cost to you. This helps pay for the costs associated with running We Learn Code. I promise to only recommend products I use and love!
Books about Productivity
Atomic Habits - James Clear
If I can recommend one book to you to read now, it would be this one. It's changed my life and the way I think about productivity. Instead of making goals, build habits to get you to where you want to be. I've been following Clear's systems this year, and I've never felt more in-control and productive.
Make it Stick - Peter C. Brown
This book is all about the science of learning. It's a great read if you're looking to acquire a new skill or teach someone. I came out of this book with a long list of things I wanted to put into action at the end, which is the marker of a great book.
Becoming Super Woman - Nicole Lapin
I saw this book at the airport when travelling to yet another conference. It came at the perfect time. I so needed Nicole's story and advice for overcoming burnout and balancing productivity with time for self-care. It's actionable, persuasive, and the kick in the butt I needed to slow down a little.
Other Non-fiction Books
Resilient Management - Lara Hogan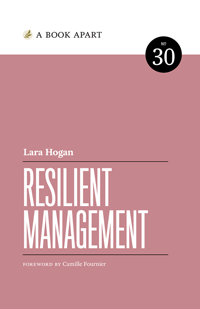 As an aspiring engineering manager, this book is everything I could want. It has visual guides for everything, is super to the point, and has reflection questions at the end of each chapter. You can fly through it, but I took so many notes that it took me as long as a book three times as long!
Feminism is for Everybody - bell hooks
I have form responses I sometimes send to internet bullies in order to try and educate them. In one of those responses, I have this book. It's such an important read on intersectional feminism, plus it's short and easy to understand.